Excellence – Experience – EMLE
International
Go to three international universities within one year with students from over 35 nationalities.
View Programme Structure
Interdisciplinary
Study the economic analysis of law with renowned economic and legal scholars.
What Is Law & Economics?
Academically Excellent
Accredited via the 'European Approach' and sponsored by the European Commission.
Show Accreditation
"I believe that EMLE contributed to my success in securing my current job role. After all, how many candidates can confidently say at an interview that they have graduated with a Masters from three different universities in the space of one year?"
Nadia Cook (United Kingdom)
[EMLE Student 2020/2021]
"For me this program came as both a surprise and a breath of fresh air because I was forced to expand my knowledge about the law. EMLE made me see old and familiar legal concepts through new eyes."
Trisha Cruz (Phillipines)
[EMLE Student 2018/2019]
"Can you imagine that you say "Guten Tag" when you grab a coffee at a café before your seminar starts and say "Buonasera" when you leave a dinner party the other day? You should be prepared for something more, be prepared for people who open your mind and be prepared for a new prospect for the world."
Yong-Fu Chang (Taiwan)
[EMLE Student 2015/2016]
Universities
Choose two or three top universities across Europe and worldwide.
Please tap or click on the universities to find more information.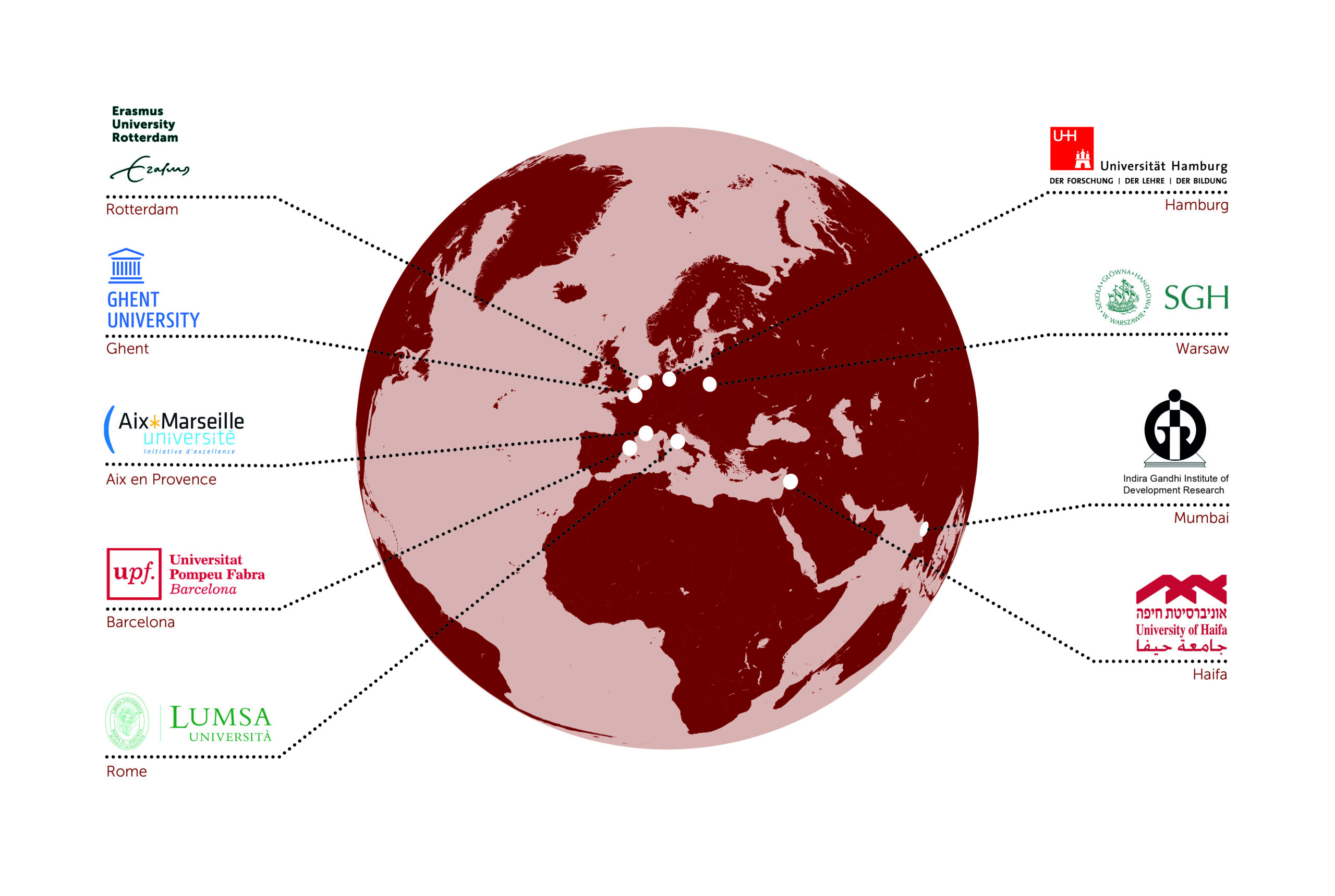 Key Facts
Degree
LL.M. in Law & Economics
(further degrees possible)
List of degrees
Language of Instruction
English
Duration
1 year (3 terms, 60 ECTS)
Programme structure
Mode of Study
Full-time
Accreditation
EMJMD Programme of the European Commission,
European Approach for Quality Assurance of Joint Programmes
View accreditation
Tuition Fees
EU/EEA students: €6,500.-
Non-EU/EEA students: €11,000.-
View tuition fees


Scholarships
Scholarships might be available for top-scored non-EU and EU students
View scholarships
Get a worldwide master degree
Join now & Study